29 September 2021 - ETUI-EPSU webinar: Transforming care work within an era of changing priorities of care policy after the pandemic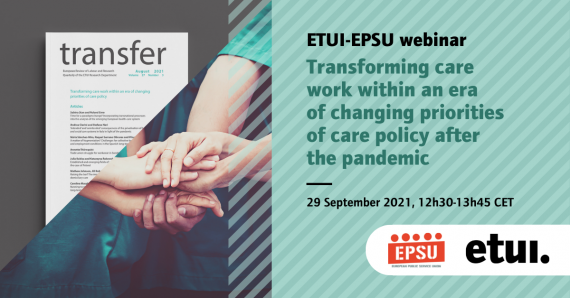 The COVID-19 pandemic put to the test the resilience of care systems across Europe. On top of the acute challenges arising specifically from COVID-19, the pandemic has in many ways crystallised long-term structural problems in how care services are funded, designed, and delivered.
For more details on this important topic, and information on how you can register for this interesting event log in to our members area HERE.
ONLINE
1000 Brussels
Belgium